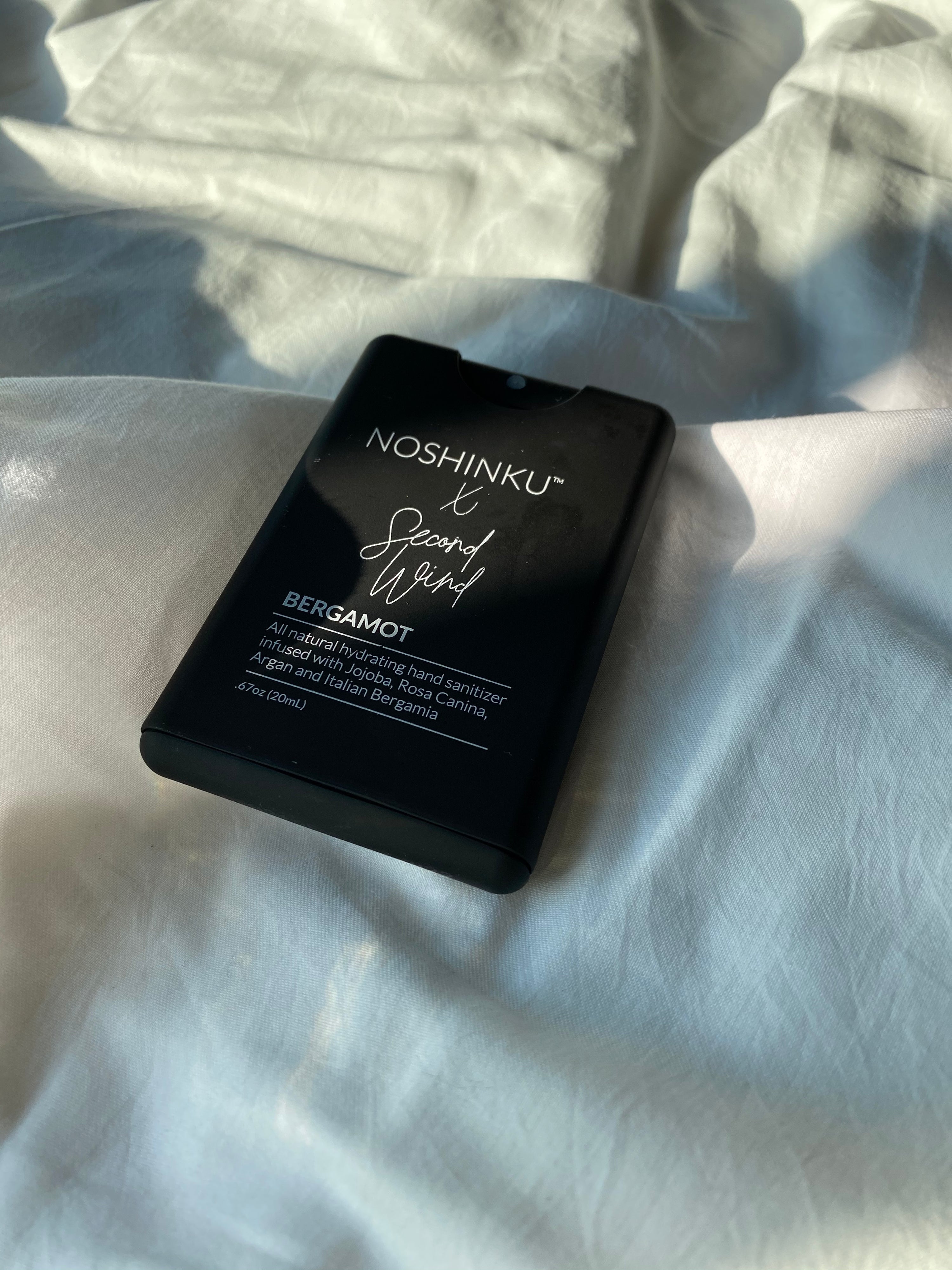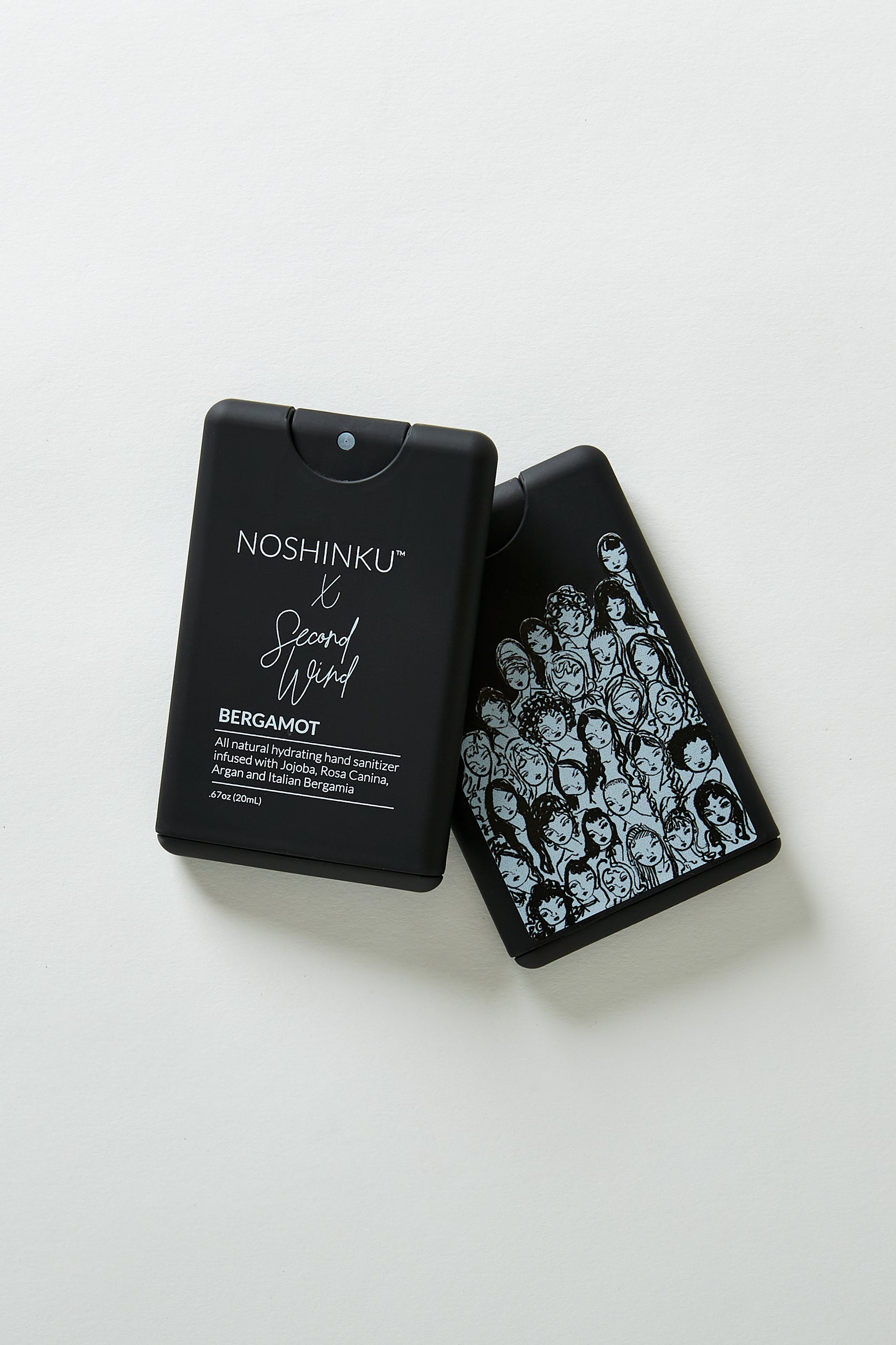 Second Wind X Noshinku LIMITED EDITION Bergamot Sanitizer
Second Wind x Noshinku Limited Edition Hand Sanitizer.

 Second Wind partnered with Noshinku, a premium organic hand sanitizer blend that fits right in your pocket for clean and fresh hands anywhere. The sanitizer blend containing oils of Bergamot, Jojoba, Argan, Rosehip and Coconut to effectively clean hands while hydrating, refreshing and protecting your skin..
For this collaboration, Second Wind brought on a local NYC female artist, Kirsten Bode, to create a beautiful design celebrating women.
Second Wind X Noshinku LIMITED EDITION Bergamot Sanitizer